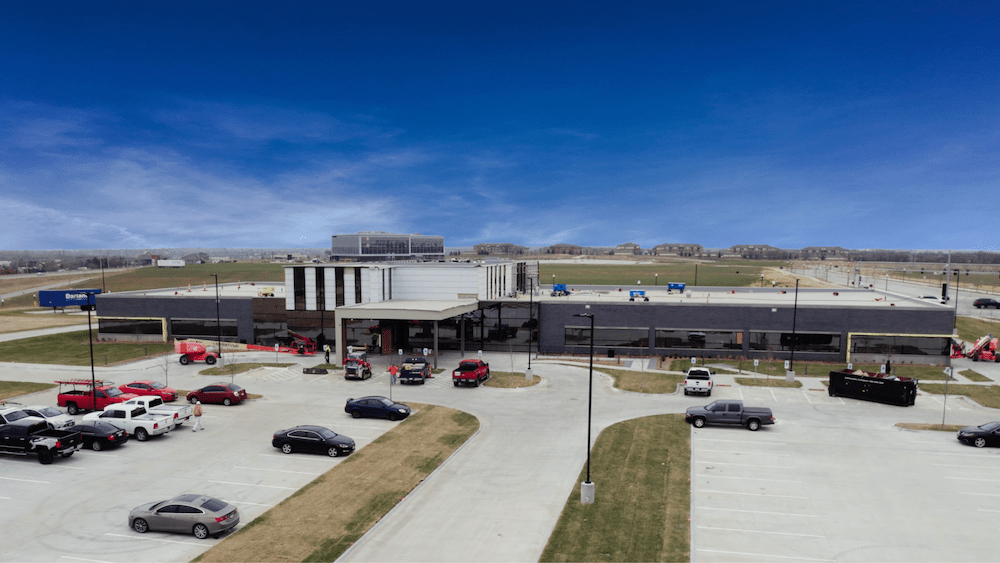 Minimally Invasive Carpal Tunnel Surgery
10 min Procedure – Local Anesthetic – Small Incision – Bandaid
About Dr. Izadi
I was born and raised in Los Angeles, California. I obtained my undergraduate degree from Northern Arizona University in Flagstaff, AZ. I attended medical school at Creighton University School of Medicine, followed by a surgical internship at Allegheny General Hospital in Pittsburgh, PA, and an orthopedic surgery residency at the University of New Mexico in Albuquerque, NM.
​
Afterward, I completed a hand-to-shoulder and microsurgery specialty fellowship at the prestigious Indiana Hand to Shoulder Center. I am board certified by the American Board of Orthopedic Surgeons and hold board certification for hand surgery. Immediately after the fellowship, I returned to Omaha to join the Methodist Physicians Clinic.
In January 2020, Methodist Physicians Clinic orthopedic surgeons joined MD West ONE effective March 1, 2020, creating the largest group of orthopedic, neurosurgery, and spine specialists in our region. This partnership allows us to provide more efficient and cost-effective care to our patients.

Hand surgery generally attracts the most detail-oriented and inquisitive orthopedic surgeons, and I am no exception. I am highly detail-oriented and thrive on finding solutions for complex orthopedic challenges. As an orthopedic specialist, I make it a point to perform a comprehensive evaluation and provide open and honest advice to my patients and insight and understanding of different treatment options.
​While most surgeons are uncomfortable with patients being wide awake during surgery, I prefer patients to be awake so they can have an active role in their surgical experience, treatment plan, and overall decisions regarding surgical care. The operating room is my sanctuary. At times, I utilize a microscope with a surgical field less than half an inch in diameter to repair delicate severed nerves and blood vessels. This requires high focus and concentration levels with fine movements of surgical instruments.

I treat patients referred from various health systems, including the Methodist Hospital and the Nebraska Medical Center. Frequently, patients drive from western Nebraska, Missouri, Iowa, and South Dakota for evaluation and treatment. I also offer a second opinion, record review, or virtual appointment to those unable to have an in-person clinical evaluation.
When I am not in the office or operating, I prefer silence and exploration of the deep sea and "swimming with the fishes". I travel under the pseudonym "Jacques Cousteau" with my DiVentures scuba diving family.

I am an active fellow member of the American Academy of Orthopedic Surgeons and an active member of the American Society for Surgery of the Hand. For more information, see What's a Hand Surgeon.​
​Please let me know if there is anything I can do to improve your MD West ONE experience.

​Kayvon D. Izadi M.D.
Orthopedic Hand, Wrist & Elbow Specialist
Highly Skilled
Deeply Committed
Super Efficient