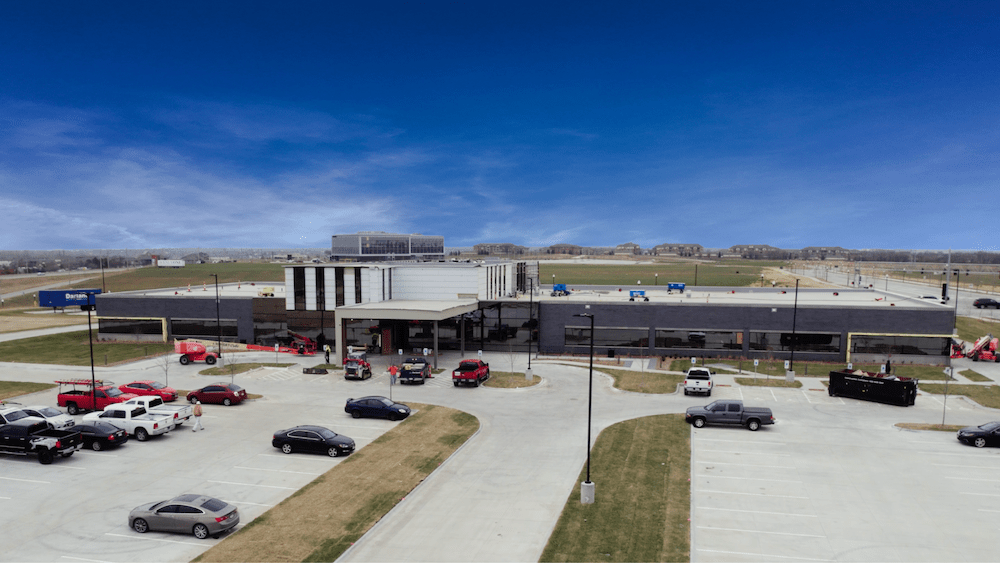 Minimally Invasive Carpal Tunnel Surgery
10 min Procedure – Local Anesthetic – Small Incision – Bandaid
Wide Awake Surgery
Wide awake hand surgery is surgery of the hand that is done without sedation, without a tourniquet, and without general anesthesia.  
As patients seek to minimize their medical costs and time away from work, wide awake hand surgery is in higher demand. The technique is safe, effective, efficient, and cost-effective, and results in high patient and surgeon satisfaction.
This new surgical approach involves injecting local anesthetic around specific nerves in the hand and wrist. There is no need for general anesthesia, pre- and post- surgical hospitalization, and the associated risks, expenses, and inconveniences. Immediately after wide awake hand surgery, you can simply walk out of the operating room, go home or back to work – just like you would after a dental procedure. 
How is Wide Awake Surgery different?
General anesthesia is medically induced coma, which includes placement of a breathing tube down your throat. Monitored anesthesia care or MAC is a type of sedation that is administered through an IV. The degree of sedation can vary from light to heavy. With light sedation, you would be awake but feel very relaxed. With heavy sedation, you would not be aware of the surroundings and the procedure being performed. For both, general anesthesia and MAC, an anesthesiologist is required to administer, maintain, and adjust the level of sedation.
When you have general anesthesia or MAC, you may not eat or drink anything after midnight prior to surgery. You would need a companion to drive you to and from the surgery center and to monitor you for the next 24 hours. After surgery, you would be brought to the recovery room and kept there for 1 to 2 hours before being admitted to the hospital or allowed to leave with your driver.
On the other hand, wide awake hand surgery involves injection(s) of a local anesthetic at the site of surgery. The local anesthetic can provide 1 to 24 hours of pain relief, depending on the specific medication used. The muscles controlled by the numbed nerves may also be weak until the medication wears off. 
The wide awake approach is a great option for patients who don't want to be sedated or for those who, for medical reasons, should not be sedated. If you chose wide awake surgery, you will enjoy the benefits of being able to eat and drink up to the time of surgery. Diabetic patients often choose this technique because it does not require overnight fasting or medication adjustments. With wide awake surgery, there are no overnight hospital stays or side effects anesthesia such as dizziness, urinary retention, nausea, and vomiting. Your wait in the recovery room will be 5 to 10 minutes before release. You will be able to drive yourself to and from the surgical center without a companion.
Here are the answers to most frequently asked questions.
Will I feel pain?
The only time you will feel any discomfort is while the local anesthetic is being injected. It feels like a bee sting and lasts for a few seconds.
Prior to your surgery, I will ensure that you are appropriately numb and don't feel any pain at the surgical site. This is done by pinching an area on your skin that is not numb and comparing the pinching sensation to the area of the skin which has been injected with the local anesthetic. I will not start the procedure until you are completely numb and don't feel the pinching sensation. During the procedure, you may experience some pressure or a pulling sensation, but no pain.  
Will I be able to watch my surgery?
During your surgery, you will be lying with your back down on the operating table. There will be a pillow behind your head and behind your knees for comfort. Your arm will be resting on a board that extends from the operating table. Even though you will be wide awake, you will not be able to watch me perform your surgery because a large sterile drape will block your field of view. This drape is a sheet with a hole that you place your arm through. As I tell all my patients, "You and your eyeballs are on one side of the drape while your hand and I are on the other side".  
As patients seek to minimize their medical costs and time away from work, wide awake hand surgery is in higher demand. The technique is safe, effective, efficient, and cost-effective, and results in high patient and surgeon satisfaction.
Why does Wide Awake Surgery cost less?
Wide awake surgery reduces your overall medical costs by elimination of anesthesiologist care, recovery room fees, additional preoperative hospital visits, medical clearance tests, and postoperative hospitalization.
What are additional benefits of wide awake hand surgery? 
Hand and wrist are among the most frequently injured body parts. Behind the complex hand and wrist movements is intricate anatomy, which can be very difficult to re-create after injury. The slightest variation during attempts to repair and reconstruct anatomy can result in suboptimal hand or wrist function.
Since you are awake and pain free during surgery, you can actively move your hand or wrist, allowing me to evaluate the function and stability of the tissues that I've repaired or reconstructed.  If needed, intra-operative adjustments can be made to fine tune these tissues before the surgery is completed. These intra-operative adjustments are beneficial because they can decrease the need for revision surgery, decrease recovery time, and improve surgical outcomes.